Cyrille Joye
Head of Client Services, Executive Director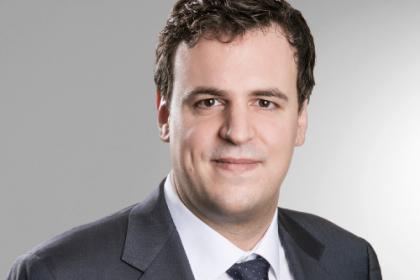 Biography
Current responsibilities
As head of the Client Services Team, Cyrille oversees the investor relations effort for RAM, ensuring articulated communication concerning RAM fund range's investment philosophy, process, and performance. He is responsible for servicing large institutional investors and consultants, supervising the onboarding of new clients and mandates, producing customized reporting for all of the firm's investment strategies. He is also Member of the Social Responsible Investment Committee.

Career
He started his career in 2006 as an RFP writer and business development support at J.P. Morgan Asset Management in the UK and in Switzerland. He joined RAM Active Investments in January 2011.

Education and qualification
Cyrille graduated from the University of Geneva and holds a MA in Computational Linguistics and in Arabic Studies. He is a holder of the Investment Management Certificate (IMC) and of the CIWM (Certified International Wealth Manager).