RAM's Long/Short Global Equities Strategy passes its first anniversary with US $370* mn of AUM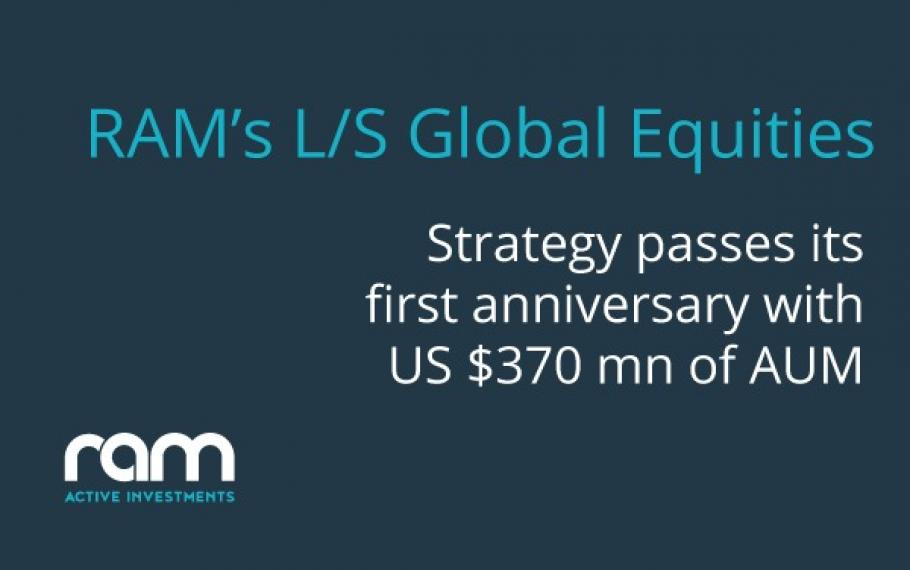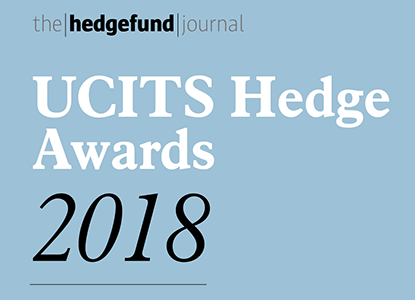 Our beta-neutral approach has recently been recognized by our peers and the industry alike, scooping 6 awards in the Equity Market Neutral (Quantitative) Category at this year's UCITS Hedge Awards [1].


Best Performing Fund in 2017
Best Performing Fund over a 3 Year Period
Best Performing Fund over a 4 Year Period
Best Performing Fund over a 5 Year Period


Best Performing Fund in 2017
Best Performing Fund over a 5 Year Period

RAM's Beta-Neutral Heritage
RAM have been successfully managing beta-neutral equity funds since 2009. We began, by adapting our European Equities Fund to capturing opportunities across both the long and the short side, hedging our market exposure. In 2011 we decided to adapt our Long/Short European Equities investment strategy into a transparent and liquid UCITS structure under the new name of the RAM Long/Short European Equities Fund. In the same year we also launched our Emerging Markets Equities offering. Finally, in 2016 we leveraged on this investment engine to create our Long/Short Global Equities strategy. The strategy follows the same investment philosophy, applied to the global developed equity universe.
A Global Approach to Beta-Neutral Investing
The RAM Long/Short Global Equities strategy systematically applies fundamental stock picking techniques to a universe of c.6,000 developed global equities. On the long side stocks are screened against three strategies; Value, Defensive, and Momentum, with the Fund maintaining allocations to each. On the short side there are two strategies designed to identify stocks that have poor fundamentals, destroy cash flow and are highly leveraged. Once the long and short portfolios have been constructed, any remaining exposure to market beta is removed using index futures. With both the long and short books designed to be alpha generative and focussing on different factors, the resulting portfolio can have sector and country tilts which are constrained within defined limits. The result is a beta neutral portfolio capable of delivering sustainable and robust annualised returns, while exhibiting low correlation and market beta.
A Summary of the Strategy
A systematic equity beta-neutral strategy targeting +8% annualized returns
Both the long and short books are designed to be alpha generative, with the systematic stock picking engines identifying and exploiting fundamental stock characteristics
A short index book is also used to neutralise the overall beta of the portfolio
The investment philosophy which underpins our funds, launched in 2009, has generated attractive annualised returns with no correlation or beta to underlying equities.
Growth of our Beta-Neutral Offering
We have been successfully managing systematic beta-neutral strategies since 2009. Across this asset class we now manage in excess of US $1.45bn [2].


*As at 28.02.2018. Source: RAM Active Investments
*As of 12 March 2018
[1]. The UCITS Hedge Awards are sponsored by the Hedgefund Journal and are given to companies that stand apart for the excellent services they offer the hedge fund industry. Visit www.thehedgefundjournal.com
[2]. As of 28.02.2018.
Important Information
LONG/SHORT GLOBAL EQUITIES, LONG/SHORT EUROPEAN EQUITIES AND LONG/SHORT EMERGING MARKETS EQUITIES are a sub-fund of RAM (Lux) Systematic Funds, a Luxembourg investment company with variable capital (SICAV) having its registered office at 14, Boulevard Royal L-2449 Luxembourg, approved by the Commission the Surveillance du Secteur Financier (CSSF) and constituting a UCITS in accordance with the Directive 2009/65/EC of 13 July 2009.
RAM Active Investments (Luxembourg) S.A. acts as the Management Company (ManCo) of the Fund, it is Authorised and regulated by the CSSF with registered office at 51, avenue John F. Kennedy, L-1855 Luxembourg. Past performance is not a guide to current or future results. The performance data do not take into account fees and expenses charged on issuance and redemption of the shares nor any taxes that may be levied. Changes in exchange rates may cause the NAV per share in the investor's base currency to fluctuate. There is no guarantee to get back the full amount invested. While particular attention has been paid to the contents of this marketing document, no guarantee, warranty or representation, express or implied, is given to the accuracy, correctness or completeness thereof. Please refer to the Key Investor Information Document (KIID) and prospectus with special attention to the risk warnings before investing. Additionally, we invite you to seek professional advice from your financial, legal and tax advisor. The latest Fund's prospectus, KIID, articles of incorporation and financial reports are free of charge available at the Fund's and ManCo's registered offices, at www.ram-ai.com , at the head offices of the fund's representative and distributor in Switzerland, RAM Active Investments S.A.; at Caceis Bank Paris - succursale de Nyon, paying agent in Switzerland; at CACEIS Belgium S.A., information agent in Belgium; and at Macard Stein & Co AG , Paying and Information Agent in Germany. This marketing document has not been approved by any financial Authority, it is confidential and has been provided for information purposes only. It does not constitutes an offer, investment advice or a solicitation to subscribe for shares in the funds in any jurisdiction where such an offer or solicitation would not be authorised, or to any person to whom it would be unlawful to make such an offer or invitation. This document is intended only for the use of the person to whom it was delivered in any case it is not adapted to retail investors; it may not be reproduced or distributed in whole or in part. Without prejudice of the due addressee's own analysis, RAM understands that this communication should be regarded as a minor non-monetary benefit according to MIFID regulations. The Fund may not be offered, sold or delivered within the United States.
NOTABLY, THIS DOCUMENT IS EXCLUSIVELY INTENDED FOR PERSONS WHO ARE NOT U.S. PERSONS, AS SUCH TERM IS DEFINED IN REGULATION S OF THE U.S. SECURITIES ACT OF 1933, AS AMENDED (THE SECURITIES ACT) AND WHO ARE NOT PHYSICALLY PRESENT IN THE UNITED STATES. Issued in Switzerland by RAM Active Investments S.A. which is authorised and regulated in Switzerland by the Swiss Financial Market Supervisory Authority (FINMA). Issued in the European Union and the EEA by the Management Company RAM Active Investments (Luxembourg) S.A., 51 av. John F. Kennedy L-1855 Luxembourg, Grand Duchy of Luxembourg.
The Sub-Funds are available in Belgium, UK, Austria, Germany, France, Luxembourg, Sweden, Norway, Finland, Denmark, Holland, Spain, Switzerland and Italy across both retail and institutional share classes.
For further information, please visit www.ram-ai.com